Maine Prostitution Prevention Class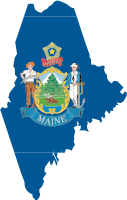 Course For Prostitution provides access to the Prostitution Prevention Class, an educational program that may be required in the state of Maine by the court, a legal order, a legal representative, a parole or probation officer, an employer, or other entity.
Our Prostitution Prevention Class has been written to meet national standards and is recognized by courts and organizations that allow distance learning. The Course For Prostitution program provides meaningful content intended to meet court, legal, or employer requirements. We also recommend the Prostitution Prevention Class for personal growth.
Nationally
Recognized
This online Prostitution Prevention Class is recognized throughout the United States and satisfies court, legal, and employment requirements.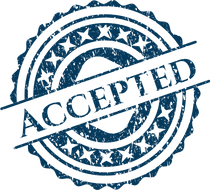 Easily
Accessible
Our Prostitution Prevention Class is 100% online and self-paced, which allows you to start and stop at any time and as often as necessary to accommodate your schedule.
The course can also be taken on any device that has access to the Internet:
Desktop computers

Laptop computers

Tablets

Smart phones
You can even start on one device and continue on another!
Guaranteed
Acceptance
Your Prostitution Prevention Class certificate comes backed by a 100% money-back guarantee.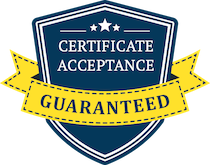 If your certificate is not accepted for any reason, contact us and let us know. We will refund you the full price of the course.
Lowest Price Guarantee
Starting at only $25, we offer the lowest priced Prostitution Prevention Class with absolutely no hidden fees; guaranteed! If you find a similar course for a lesser price, we'll beat it! Just contact us and let us know. It's that simple!
The course price includes an enrollment verification letter and your certificate of completion. We do not charge additional fees for providing these documents.
Other benefits include...
Instant certificate upon completion of course requirements; 24 hours a day, 7 days a week.
No tests. You cannot fail the course!
Is this the class I am required to take?
The Prostitution Prevention Class has a number of different names but they all reference the same class requirement. If you have been instructed to take any one of the following classes then our online Prostitution Prevention Class may satisfy that requirement:
Class for Prostitution
Dangers of Prostitution Class
First Offender Prostitution Program (FOPP)
Hazard Communications Course
John School
John School Diversion Program
Preventing Prostitution Class
Prostitution Class
Prostitution Course
Prostitution Diversion Program
Prostitution Impact Panel (PIP) Class
Is this distance learning program (online class) acceptable in my county?
In some cases the court or rules of a particular county may disallow distance learning. This means that the Prostitution Prevention Class cannot be taken with an online provider. Below is a listing of every county in the state of Maine. Those displayed in red and with an are specifically known to reject certificates from distance learning providers:
Androscoggin County
Aroostook County
Cumberland County
Franklin County
Hancock County
Kennebec County
Knox County
Lincoln County
Oxford County
Penobscot County
Piscataquis County
Sagadahoc County
Somerset County
Waldo County
Washington County
York County
What our students are saying...
Read more on our testimonials page